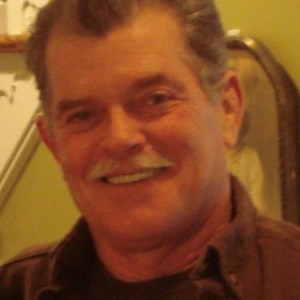 William "Billy" F. Donovan
February 13, 2020
|
Wilmington
William "Billy" Francis Donovan, age 71, passed away February 13, 2020.
Billy was born and raised in Wilmington, Delaware and was a 1966 graduate of P. S. duPont High School. In his senior year, Billy won the Delaware State Wrestling Championship in the 127-pound division. He also earned a wrestling scholarship to Milligan College in Tennessee. He had a long-standing career with Amtrak in Wilmington, Delaware, working in their welding department. Billy, a Vietnam Veteran, proudly served his country as an Army Sergeant with Company C, 1st Battalion, 27th Infantry of the 25th Infantry Division and was awarded the following medals and citations: Bronze Star W/V Device, Army Commendation Medal W/V Device, Combat Infantry Badge, Vietnam Campaign Medal, Vietnam Service Medal, National Defense Service Medal and Purple Heart Medal.
Billy was predeceased by his father, John Donovan; mother, Veronica Donovan; brother, Jack Donovan; and sister, Sheila Cutrona. He is survived by his longtime companion, Bella Dominick; two children; three sisters, Jane Beard (Harry), Eileen Brittingham (late Britt), Ronnie Donovan; two brothers, Dennis Donovan (Susanne) and David Donovan (Edna). Billy was an uncle to eleven nephews and four nieces.
Relatives and friends are invited to a Committal Service, Tuesday, February 25, 2020, 1pm at Delaware Veterans Memorial Cemetery, 2465 Chesapeake City Road, Bear, Delaware 19701.
 In lieu of flowers, the family requests donations to the Wounded Warrior Project, P.O. Box 758516, Topeka, Kansas 66675-8516.
To offer condolences, please visit;
brandywinevalleyfc.com
302.764.2900