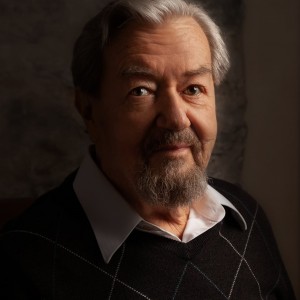 Paul A. Erbach
December 3, 2021
|
Wilmington, DE
Paul Arthur Erbach, actor, union executive, proud Army veteran, and father of seven, died peacefully in his home on Friday, December 3, 2021 in Wilmington, DE. He was 92.
Mr. Erbach was born to Charles and Kathryn Erbach in Chicago, IL. One of seven children himself, he majored in performing arts at Loyola University of Chicago.
After a brief stint as a professional actor, Paul remained active in the entertainment business as an executive at the Writers Guild of America, the American Federation of Television and Radio Artists, and the Directors Guild of America. He spent his entire professional career representing the interests of writers, actors, and film and television directors.
Mr. Erbach was deeply involved in his community and parish serving as a lector and cub scout leader. In 1971, he was elected and then twice re-elected to the West New York, NJ, Board of Commissioners, where he served until 1983.
After relocating to the Penny Acres neighborhood of Wilmington, Delaware, in 1999, Mr. Erbach became involved in numerous local organizations. He sang with the Chorus of the Brandywine, served as Treasurer of the High Point Swim Club, and was a lector at St. Helena's Roman Catholic Church.
"My father loved music, theater, art, nature…beauty. He taught me to see the world with wonder and appreciation," said his daughter, Sarah.
Mr. Erbach loved to sing with his children and grandchildren each Thanksgiving after dinner.
He is survived by his loving children, Bart, Sarah, Daniel, Gregory, Mary, David, and Kathleen; his first wife, Charlene; his 15 loving grandchildren, Rhiannon, Zoe, Gabrielle, Stephanie, Amy, Jason, Katie, Andrew, Samantha, Spencer, Nicole, Timothy, John, Dylan, and Milo; his brothers, Chuck and Stephen; and his sisters, Kathryn and Sue. Mr. Erbach was preceded in death by his wife, Lynne Autman; his sister, Mary Lou, and his brother, Daniel.
A Mass of Christian Burial will be held at St. Helena's Catholic Church, 602 Philadelphia Pike, Wilmington, DE 19809 on Tuesday, December 28, 2021 at 11am. Burial will be private.
A memorial service TBA will be held after the holidays.
To offer condolences, please visit:
Brandywinevalleyfc.com
302.764.2900